The RUD Group.
RUD Ketten Rieger & Dietz GmbH & Co. KG, founded in 1875 by Carl Rieger and Friedrich Dietz in the Swabian city of Aalen, Germany, achieves with over 1700 employees in more than 120 countries an annual turnover of 200 million Euro. At locations, among others in Germany, Australia, Brazil, China, India, Romania and the USA, the family business manufactures, apart from sling technology, lashing technology and Non-skid chains also hoist chains and conveyor systems. With the ERLAU brand, the German traditional company also manufactures tyre protection chains and property furnishings for indoor and outdoor areas.
1875
Carl Rieger and Friedrich Dietz found the "Rieger & Dietz Kettenfabrik" in Aalen-Unterkochen with sixteen employees. Today, the company is located on the so-called "Peace Island", when founded this was simply a meadow.
1926-1980
DIN 580 eyebolt and in-house designs.
1945
Industrial quality chain manufacturing is set up as a second main pillar.
1967
Awarding of the approval for quality Grade 5 (H1-5).
1972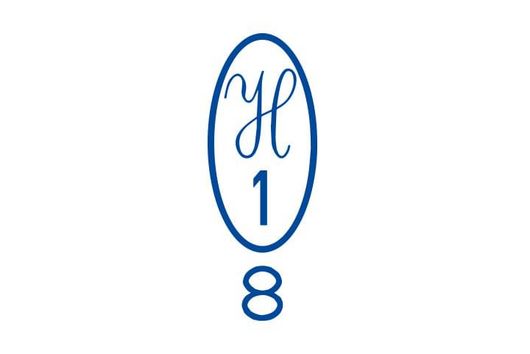 Awarding of the approval for quality Grade 8 (H1-8).
1981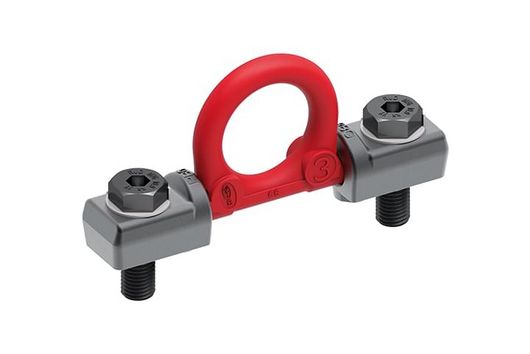 Development of the first lifting points RGB (load ring for screwing) and RBS (load ring weldable).
1985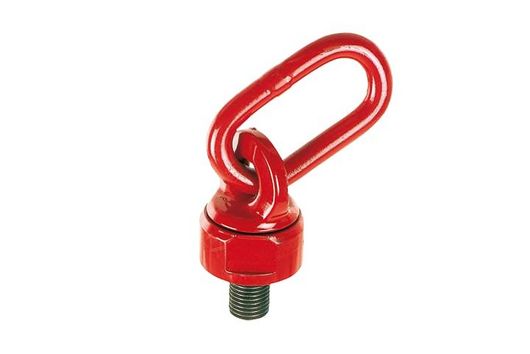 Extension of the lifting point programm around LBS (Load ring – weldable) and LBG (load ring thread).
1990
WBG (Swivel load ring for screwing).
1992
Initial certification as manufacturer with integrated quality management system according to ISO 9001.
1994
VRS as the first eyebolt with adjustable direction.
1994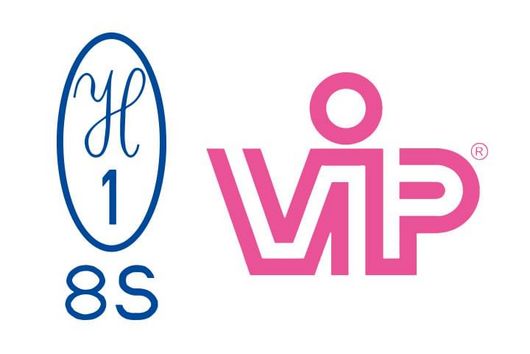 Awarding of the approval for special quality 8S (H1-8S) -> VIP.
2002
Powerpoint ® -first lifting point with universal connection.
2006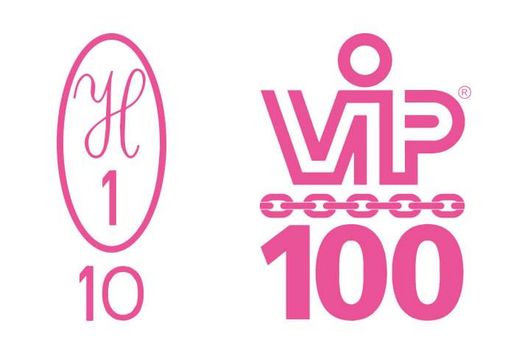 Awarding of the approval for Grade 10 (H1-10) -> VIP 100.
2007
Awarding of the approval for Grade 12 (D1-12) -> ICE 120.
2010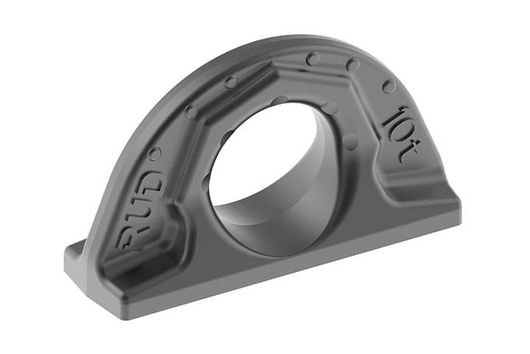 ABA – first rigid lifting point that can be loaded on all sides.
2011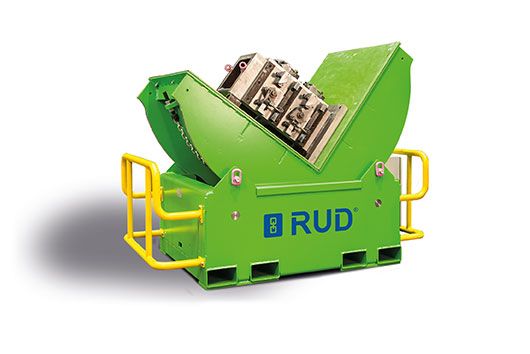 Construction of the first TECDOS TOOL MOVER for tool handling
2014
2014
ICE–LBG–SR® - first ball bearing lifting point for permanent rotating movements.
2014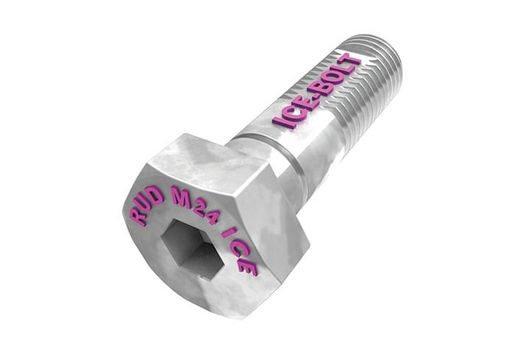 ICE-BOLT® - revolution in screwing technology with unbelievable properties.
2014 - 2020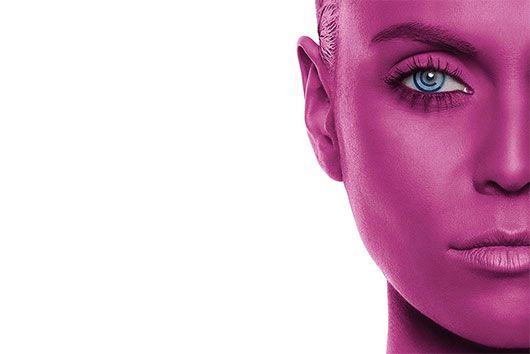 RUD is the first lashing and lifting means manufacturer to equip many products with RFID transponders.
2015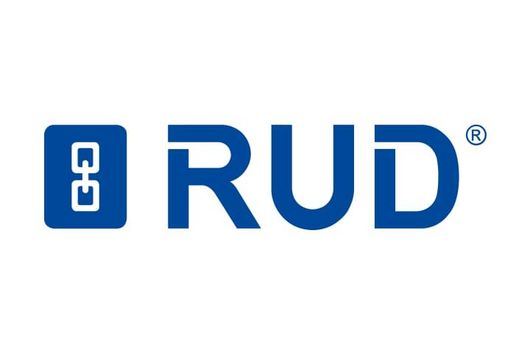 140 years of RUD Ketten Rieger & Dietz GmbH u. Co. KG.
2015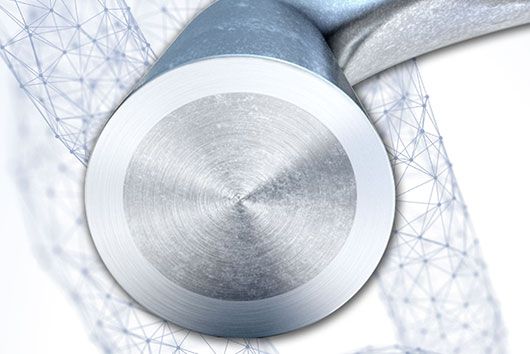 Introduction of the innovative R 160 round steel chain
2015
Commissioning of the new production hall at the Aalen-Unterkochen site.
2019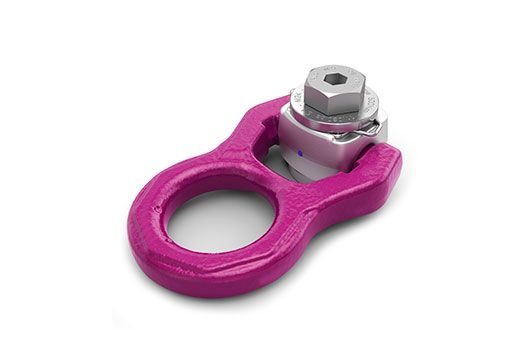 RUD ACP-TURNADO
The first lifting point, the body of which rotates automatically in the direction of force.
2020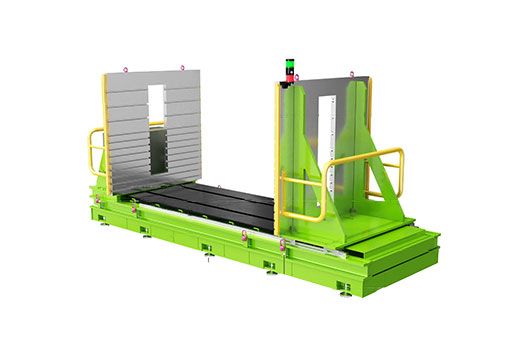 Production of the TECDOS TOOL SEPARATOR
A new giant for lifting, driving and conveying loads:
RUD Group and Caldwell Inc. pool their expertise in lifting/lashing equipment and material handling. Customers in the USA and Canada profit from a complete spectrum of product from a single source, as well as from even more quality, service and customer focus.
The RUD Group and Caldwell are uniting their market activities on the North American market within a common organisation, with immediate effect. This means that two complementary specialists are joining forces as leaders in the market: With its main development and production facilities in Aalen and its global core markets, the RUD Group offers pioneering solutions for lifting, lashing, conveying, driving and handling loads of various sizes on a worldwide basis. The family business was founded in 1875 and today employs over 1,700 people in its production plants and sales offices in more than 120 countries.
The company's portfolio includes mountable sling systems, lashing equipment for securing loads, round steel chains, lifting chains, conveying systems and drive technology (www.rud.com). Within its industry, the RUD Group is recognised as a multiple awardwinning innovator, Hidden Champion and global leader in quality and technology. Its future partner, the Caldwell Group, is based in Rockford, Illinois, and has been active since 1954 as an expert in innovative load handling equipment. With nine product lines, the company offers standard and customised solutions for industry – from crane hooks, cross beams, coil lifters and vacuum lifters to special positioning systems for loads (www.caldwellinc.com).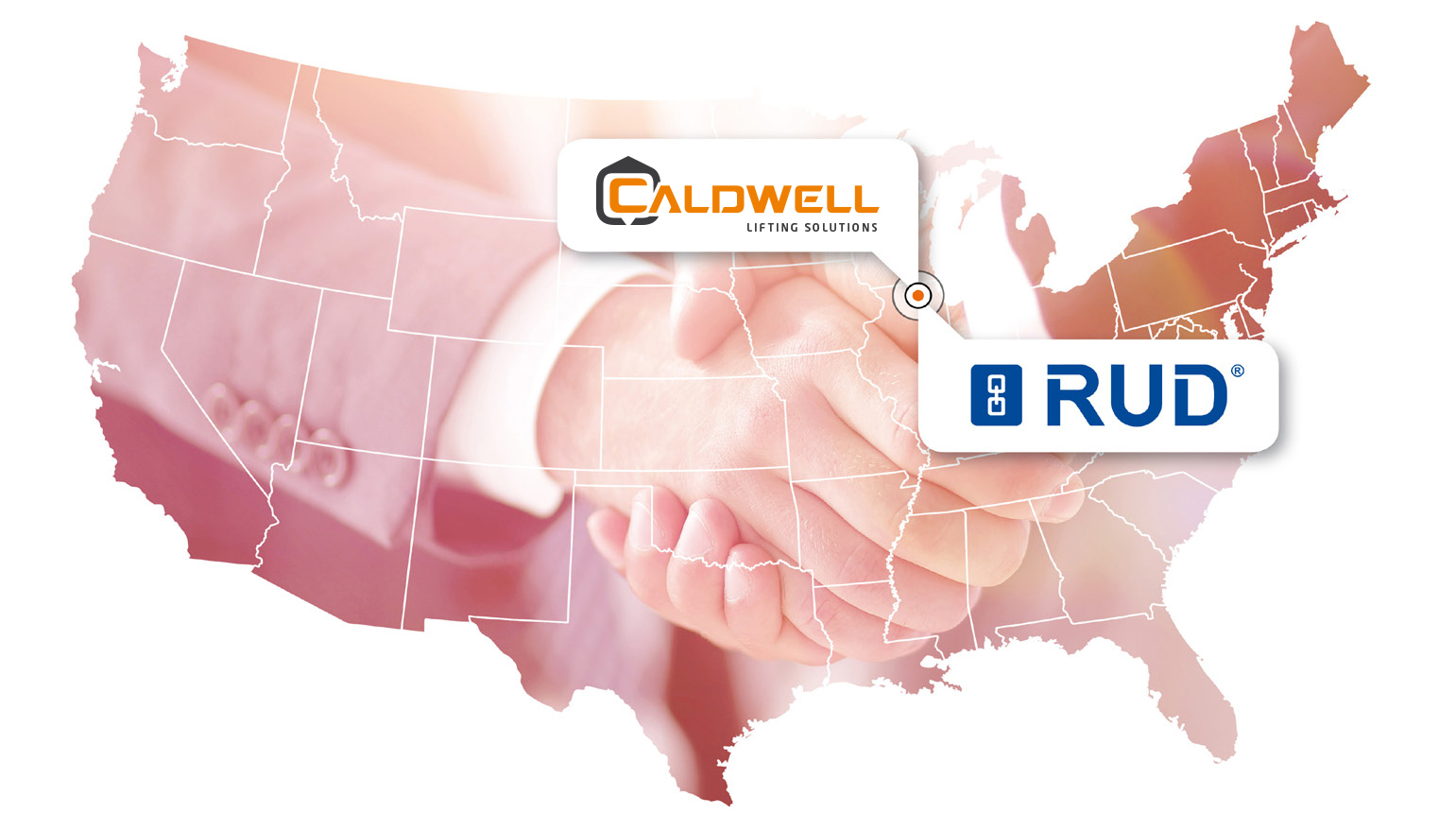 Contact the RUD Team!
Please use the contact form for further questions about our products and service features.
Our Team will be pleased to help you. Just call us or send us an e-mail.
Contact